When going from one place to another, I want to take a taxi. If LOYAR is a useful application for those who are afraid of being untrustworthy, you can't go wrong. With services like Grab Taxi, you can rent a car from LOYAR's representative Taxi Agents. It is an application made to improve the connection between passengers and drivers and to provide complete services.
Through the LOYAR App, you can rent a taxi in a short time, and you can also choose a fast route by using Google Route. It is necessary to install the Google Service Application on the user's phone. For safety, we provide insurance for both the driver and the passenger, so you can rent it with confidence.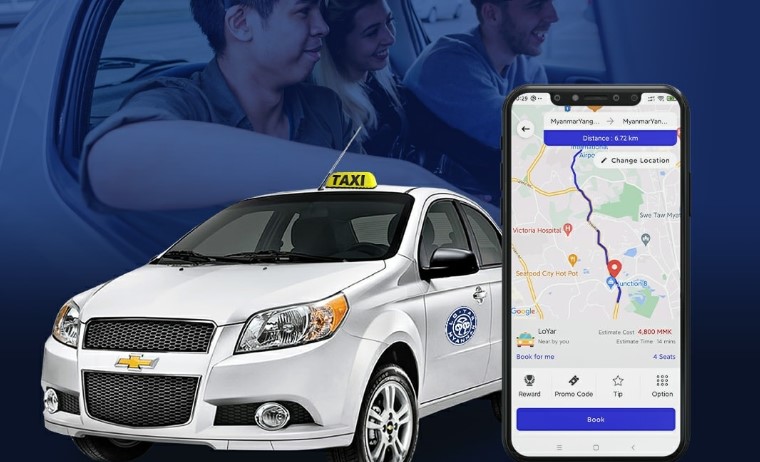 LOYAR Application is clearly designed for ease of use. Burmese and English can be selected. LOYAR mainly includes two services namely LOYAR THWAR and LOYAR POH. LOYAR THWAR is a taxi service. You can hire a taxi by adding your current location and the place you want to go. Add location and rent service as well as helper service. After stopping a taxi with a LOYAR sticker, you can go to your desired destination by clicking Latt Tar through the LOYAR App and reading the QR Code. The price will be set based on the cost of the trip in kilometers.
The service called LOYAR POH allows you to send the item you want to send to the place you want to send it. You can see the location of the item you send in real time, so there is reliability. Both services can be used from a single LOYAR application.
In addition to LOYAR THWAR and LOYAR POH services, the trip records that I used, and payment records; You will be able to save your favorite places. As a special feature, if you lose your belongings, you can report the loss, and the driver can also report the discovery.