Residents of Hlawkar Road in South Dagon Township have been forcibly arrested and ordered to remove roadblocks and clean up. Residents said that soldiers entered the neighborhood streets from 9:00 this morning and forced people to stay at home.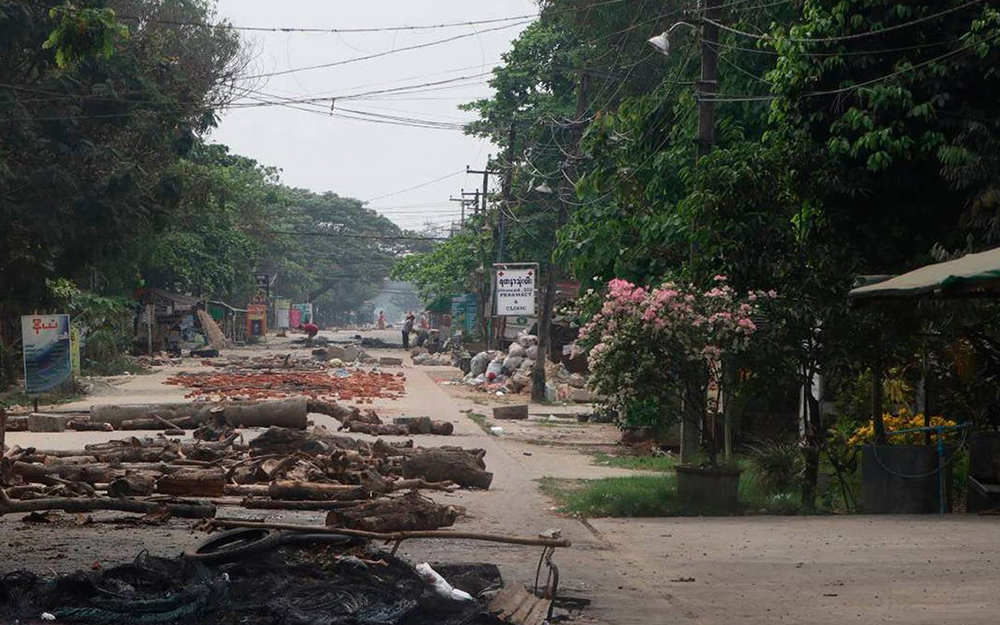 "My house is close to the road. The door was locked and I was forced to open it with guns. Then there were three or four people near my house. I had to remove sandbags and sweep the street," said a 40-year-old man who was forced to work by soldiers.
It is learned that the detainees were cleared and released. Yesterday, there were clashes along the road and there were casualties, but the death toll has not been confirmed yet. Image: Situation in South Dagon Township.